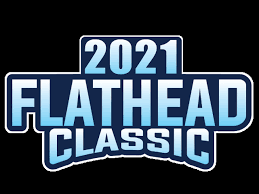 THE 2021 FLATHEAD CLASSIC IS ON!
We've heard that there's been some confusion as to this year's event so just to clarify: This year's Flathead Classic is ON but will instead be run in an ONLINE FORMAT to comply with Covid-19 rules.
We have 16 major draw prizes to give out ranging from rods and reels, to sounders, to lure packs and even more awesome prizes.
With a Papatura holiday for two valued at over $8,500 to give away and with the major prize of a Quintrex Boat Package valued at just under $20,000, this is an event you won't want to miss!
As per the new format, the cost to enter will now be $100 for seniors and $50 for juniors. With random draws every night, tournament bags, champion angler prizes and more, this is the best $100 you could spend!
Sponsors