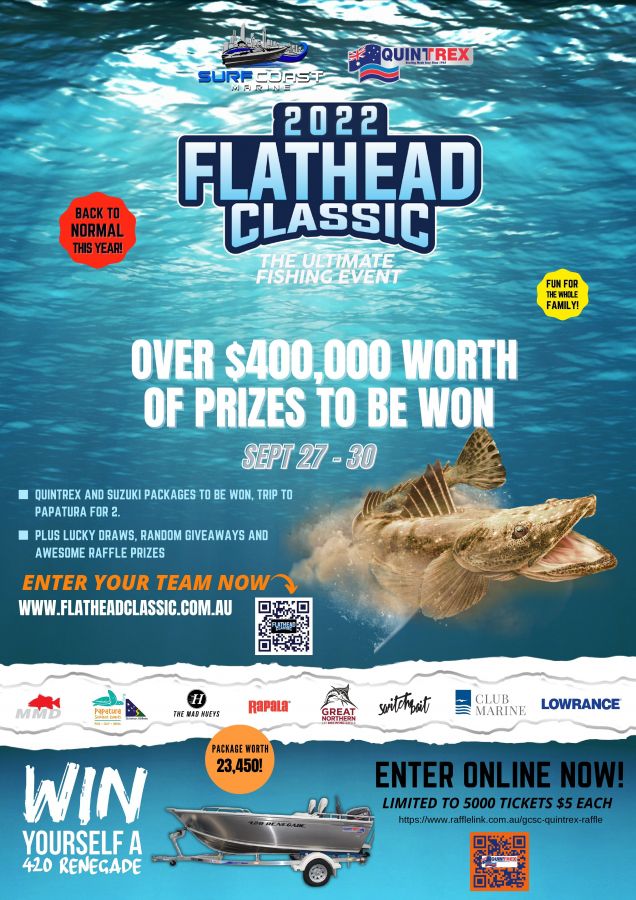 2022 Gold Coast Flathead Classic
Its on and back to normal
The Gold Coast Sportfishing Club is excited to invite you to attend.
this year's Classic on Tuesday 27th September till Friday 30th September.
Teams, Sponsors, Family & Friends will be welcome to come to the precinct each night to catch up. See your mates, talk tactics, win prizes, enjoy a cold drink and Clancy's food each night.
You will also be able to visit those Sponsors who have a site in the precinct to promote themselves and their products.
We do need to say that whatever Covid protocols that need to be adhered to at that time, will be in place.
Teams can be 2 or 3 persons
Entry costs.
Early Bird entry – 1st May to 31st July
Senior $325-00
Junior under 16 $165-00
1st August to 18th September
Senior $350-00
Junior under 16 $165-00
See information below for all links to enter.
We hope you can make it & look forward to seeing you there.
Regards
The Committee
Gold Coast Sportfishing Club
Sponsors